A 40-year-old La Crosse man has been arrested for a beating that allegedly inflicted multiple injuries on the victim.
Douglas Martell Owens was charged in La Crosse County Circuit Court with a single felony count of substantial battery — intent to cause bodily harm. According to the criminal complaint, police were called April 11 to a Terrace South residence in La Crosse, where a man identified as the victim told police that Owens battered him during a cookout. When police arrived, the victim had a large amount of blood on his face, torso and arms and his clothing had been ripped. Police also found several small puddles of blood on the sidewalk.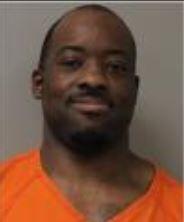 The victim told police that Owens took a joke the wrong way and attacked him with a closed fist to the head. The victim said Owens punched him seven times before he dropped to his knees. He said Owens continued to punch him, which caused him to lose consciousness for a brief period. He said he was eventually able to run to his vehicle and call police.
The victim was loaded onto a stretcher and transported by ambulance to a local hospital. The complaint says the victim sustained a concussion, a fracture to his orbital bone and lacerations to the mouth that required 27 stitches to close.
Owens was arrested the following day as he was reporting to work. The complaint says Owens had a bandage wrapped around his left hand. Owens reportedly told police he injured the hand as he slammed a car door.
The complaint says Owens denied any involvement in the battery. Police examined Owens' hand and determined the injury was consistent with a closed-fist punch. He was transported to a local hospital, where a nurse asked Owens "What did you hit?" He reportedly replied, "Somebody's face."
Owens is being held in the La Crosse County Jail on a probation violation. His next court appearance is a June 23 calendar call.